Intensive Care Unit : Fully euipped with Defibrillator and Ventilator.
Pathological Laboratory : Complete laboratory with all Haematology, Bio-Chemistry, Serology, Urine, Stool, Sputum, Microbiology and Histopathology tests.
X-ray & Sonography : All kinds of general & specialised radiological & ultrasound investigations are performed by efficient radiologist & sonologist.
Cardiological Tests : To assist our cardiac patients, we have following modalities :-

ECG - Single as well as 12-channel.
Latest 12-channel Computerised Tread Mill Testing.
Computerised Ambulatory 24 hrs Electrocardiography Monitoring-Holter Monitoring.
Computerised Ambulatory 24 hrs BP Pulse Monitoring

Respiratory Tests : To assist our pulmonary patients, we have following modalities :-

Computerised Spirometry for assessing Lung functions.
Digital Pulse Oxymetry for estimation of Blood oxygen.
Nebulisers for Asthmatic patients.

Gastrointestinal Tests : To assist patients, G.I. Endoscopy is performed by Gastroenterologists.
Gynaecological & Obstetrics : All kind of operations like Uterus removal.
Operation Theatre : Completely equipped air-conditioned Operation Theatre with facilities of all minor and major operations and Laparoscopic Surgery for Gall Bladder, Appendix, Uterus, Prostate etc.
Physiotherapy & Electrotherapy
Registration & Record-Keeping : The whole system is computerised.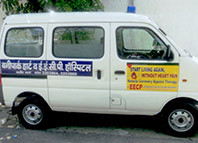 Ambulance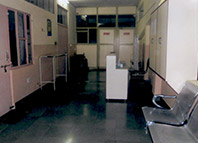 Indoor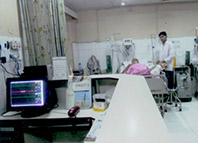 ICU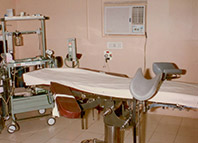 Operation Theatre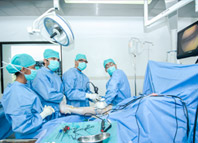 All Minor & Major Operations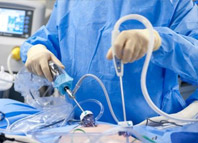 Laparoscopic Surgery